ALIPAY PAYMENT NOTICE
ALIPAY PAYMENT NOTICE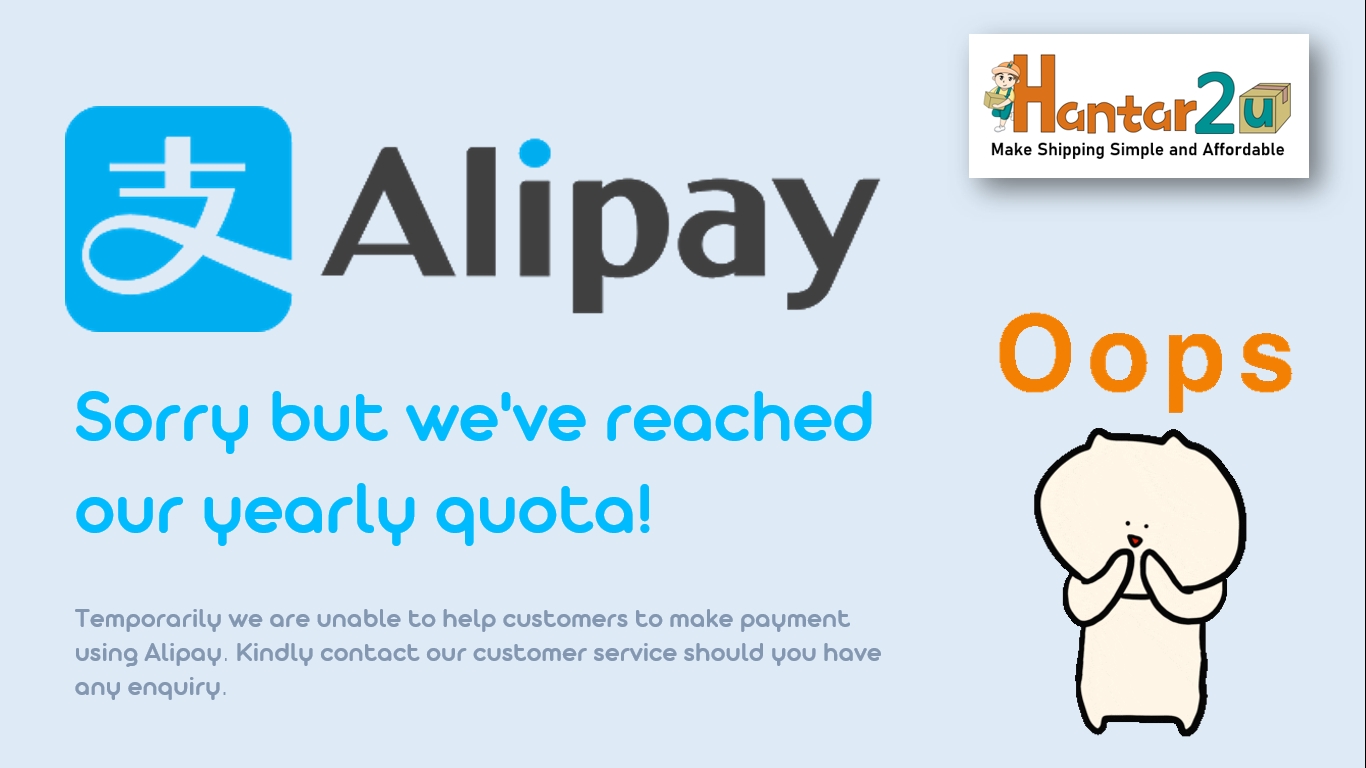 TEMPORARILY STOP
ALIPAY PAYMENT

SERVICE

Hantar2u provides payment service for Taobao, WeChat sellers and to Alibaba (1688). Due to overwhelming demands, our Alipay account had reached the yearly limit! Hence Hantar2u is unable to help customers to make payment temporarily until further notice. Customers can make payment directly to their customers using credit card or online bank transfer.


SHIPMENTS AND BUY FOR ME ONGOING AS USUAL
Don't worry, our shipping to Malaysia & Singapore and Buy For Me services are still ongoing as usual. We are just unable to help customer to make payment only.
Do call us should you have any enquiry, please don't hesitate to contact our customer service. Thank you.